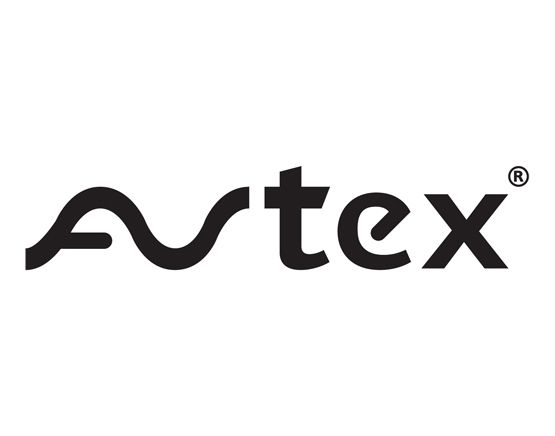 Avtex
WOOD&WOOD have been working with Avtex since late 2004 when our business was at the beginning of a period of accelerated growth.
Initially we commissioned WOOD&WOOD with creating a product catalogue, but during this development, it quickly became apparent that WOOD&WOOD understood Avtex and its core values and have been a great help when developing the quality 'Brand' that we aspired to be and have become.
Since then WOOD&WOOD have been a constant with Avtex, not only with the implementation of a quality design service but also as a trusted partner.
Tim Hart, Chief Executive
ARC
We first worked with WOOD&WOOD in 2013 when we formed Arc Specialist Engineering. We needed a smart logo, website and stationery to be created very quickly. James delivered a logo which is simple, clean, fresh and elegant and has been admired by many. Extending this theme across all our materials has been refreshing.
When we acquired our subsidiary EWS (Manufacturing) Ltd, we inherited a multitude of old, fusty logos. We didn't want to lose the heritage of a business that extends back 100 years, but we needed an identity that was contemporary and could portray a company that is very much present today and is going places in the future. James was patient and persistent in his efforts which produced a new identity that everyone in the business is proud of. It's now emblazoned on the building and across all our materials for all to see.
From time to time James has done some other smaller pieces of work for us and I've always been delighted by the quality, style and pragmatism of his work. He's easy and pleasant to deal with. I commend WOOD&WOOD to you.
Andy Richardson, Chief Executive Officer
BCMS (Business Credit Management Services)
Business Credit Management Services have been involved with WOOD&WOOD for over 20 years. In the beginning they designed our leaflets, brochures and then our website, which went a long way in laying the foundation of our business.
Their work is imaginative, creative and efficient. The service has been excellent and their pricing has been extremely competitive.
We have always found them to be very approachable and professional and would have no hesitation in recommending them.
Steve & Jacqui Potack, Directors
Carmarthenshire County Council
WOOD&WOOD has provided fresh thinking to a diverse range of services including beaches, golf clubs and primary school meals.
The ability to explore and take an accurate brief first time has lead to considerable savings in both time and expenditure.
WOOD&WOOD is a company you have faith in from the beginning.
Huw Parsons, Commercial Marketing Manager
Cazbah
Cazbah has been pleased to work with WOOD&WOOD on the successful S4C Digital Switch-over campaign, the designs were excellent and the turnaround was always responsive and timely.
Kate Parsons, Director
CRIPT, Birmingham City University
Our Centre for Research in Primary Technology (CRIPT) was created in 1996 within the University of Central England – now Birmingham City University. A decision was taken to hold an International primary research conference biennially as the main focus for the work of the Centre – the first held in 1997.
We approached WOOD&WOOD to design and print the Proceedings having been impressed with some of their previous work. WOOD&WOOD have been with us, taking a personal interest, ever since. They designed the Proceedings in such a way as to capture the 'feel' of primary work and the design has never dated. They have used colour to keep the design up to date. WOOD&WOOD have been a joy to work with.
They have set clear deadlines, found value for money printers, yet have been flexible if the work has not gone exactly to plan. The Conference proceedings have always been ready on time, have been a quality publication, and are now a collectors' item world wide.
Professor Clare Benson
Fiona Reece Public Relations
WOOD&WOOD are spot on with their design ideas. They have always provided fast, efficient and creative solutions for projects we have worked on together, as well as exceptional quality with all printed materials. I would have no hesitation in recommending them.
Fiona Reece, Chief Executive
Graig Shipping
Graig Shipping Plc has been working with WOOD&WOOD for almost 10 years on a range of solutions to meet our growing marketing needs. During that time we have collaborated on new products to represent our expanding business service suite in a fresh, innovative and relevant way.
We have been delighted at the ideas and interpretation of our business in the designs put forward by WOOD&WOOD which have been well received by our clients and have undoubtedly helped to establish our brand. We have no hesitation in recommending WOOD&WOOD as a professional, original and totally reliable design company and look forward to continuing to work with them in the future.
Victoria Dwyer, Company Secretary
GX Design Engineers
We began working with James on a variety of graphic design projects in 1985.
Since 1993, when James formed WOOD&WOOD, we have enjoyed the continuation of our working relationship with him. The design work is creative and technically excellent. In addition to project related graphics produced for our exacting clients, WOOD&WOOD have assisted us with the production of our own identity, stationary, two GX company brochures (which have been large and complex pieces of work) and signage for our premises.
We can always rely on WOOD&WOOD to produce high quality work in short time scales at a reasonable cost. We would not hesitate in recommending WOOD&WOOD and the highly professional service they offer.
Gary D Ross, Design Director
Hidden Hearing
I have worked with James for a number of years and have always found his attention to detail, his prompt turnaround times and his friendly attitude towards customers fantastic. Even with short notice he never fails to listen to our requirements and delivers each and every time.
Melanie Pickard, Marketing Executive
IWA (Institute of Welsh Affairs)
WOOD&WOOD is an inspirational design company. Edgy and probing it is always up for a surprise, a different take and a fresh look. Modern and at the cutting edge it delivers accuracy to time.
John Osmond, Director
J M Creative
Everyone at JM Creative has nothing but the highest regard for the work of WOOD&WOOD. In our experience they are one of very few design companies that can offer that crucial combination of creativity and reliability. As a result, WOOD&WOOD is the company we immediately turn to when focusing on the design elements of any given commission.
Their work with us on S4C's Digital Switchover Campaign was outstanding. Key to this was their clear understanding of the brief and their ability to provide a range of strong branding options which were presented to us ahead of schedule. All materials including a stylish twenty page bilingual brochure were produced to the highest standard – something we've grown accustomed to when working with WOOD&WOOD.
They are a delight to work with and we look forward to collaborating together for many years to come.
John Morgan, Director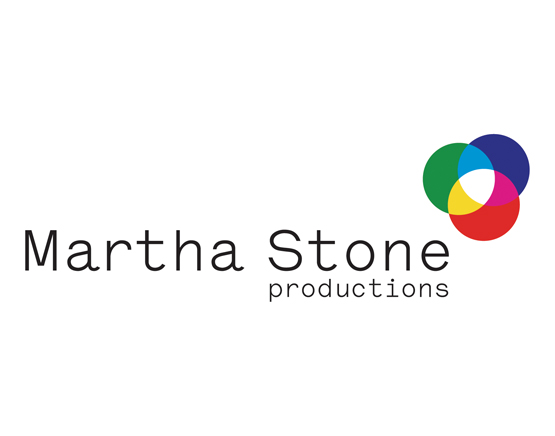 Martha Stone Productions
I have been working with WOOD&WOOD for over a decade now and have the highest regard for James' creativity, enthusiasm and attention to detail.
In every project he has delivered for me I have been delighted by the end result. He is an artist with a design brain and always delivers the highest standard of work on time and to the agreed budget.
WOOD&WOOD will always be the company I turn to for creative discussions, illuminating ideas, knowing that I will always be guaranteed a brilliant end product.
Sarah Broughton, MD, Martha Stone Productions
New Welsh Review
WOOD&WOOD Design can truly be said to be among the cream of UK design companies. They combine an excellent, sympathetic approach to their customers with an astute and sensitive recognition of their product requirements. I run a strong magazine which desperately needed a strong new look.
WOOD&WOOD have not only made the magazine 100% more readable and visually attractive, they have also succeeded in branding it with its own identity. The look which they have created for us is perfectly suited to our market: accessible yet sophisticated; lively but understated; cool but inviting. On top of all this, WOOD&WOOD are committed to precision and an extremely high standard of pre-press preparation and post-press customer care. Other designers simply pale into insignificance in comparison.
Francesca Rhydderch, Editor
Soltys Brewster Consulting
WOOD&WOOD have provided an exemplary service to our Practice since its formation, including professionalism and creativity in the production of our consultancy's logo and identity.
WOOD&WOOD's understanding of the practice's image and publicity needs and their efficient and focused skills have formed an invaluable part of our growth and establishment as a leading environmental design practice.
Simon Brewster, Partner
The Royal Mint
WOOD&WOOD have been working with The Royal Mint for the past 18 months on a wide range of print based projects. Sometimes this can mean WOOD&WOOD design projects from scratch whilst at others artwork is required from designs led by The Royal Mint's design team.
The main reason for using WOOD&WOOD is for their creative reliability, emphasis on attention to detail and quality print and project management.
Dave Park, Design Manager
Touchpaper
Touchpaper contracted WOOD&WOOD to create a logo and company Brand. We couldn't be happier with the end result.
The entire process went smoothly and we now have a logo that looks great for a lot less than we expected. Thanks again for your excellent work James.
Mark Williams, Partner
Welsh Rowing
Welsh Rowing have worked with WOOD&WOOD since 2014, they have professionally modernised our graphics to include a brand new logo, exhibition systems and uniform to name a few. We have always exerienced positive feedback from the work completed by WOOD&WOOD and as a result they continue to be the first company we turn to for this type of work.
They are a fantastic company to work with and we would have no hesitation in recommending them.
Helen Tan, Chief Operating Officer
Whirlwind Media
James, we would like to express our thanks for the excellent work you undertook in developing our ID branding and letterhead. Everything was on time to budget and more than we asked for.
Your attention to detail in particular is appreciated; you are our favourite logo lout.
Ricky Watson, Director